Specially designed space for storing equipment for mountain challenges (storage of ski equipment and bicycles).
You don't have to think about where to place your equipment because we take care of it.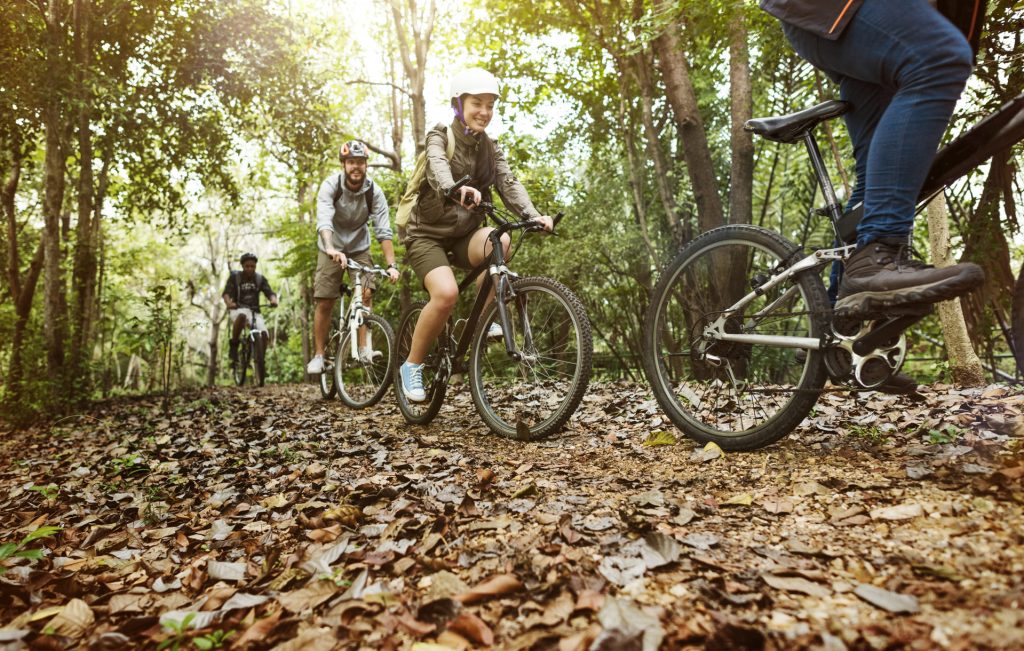 Garage and parking places
Your motorized pet is safe:
• All garage spaces have a warm connection with the hotel complex and all facilities;
All garages and parking spaces are covered by video surveillance;
There are also modern garage spaces with electric chargers.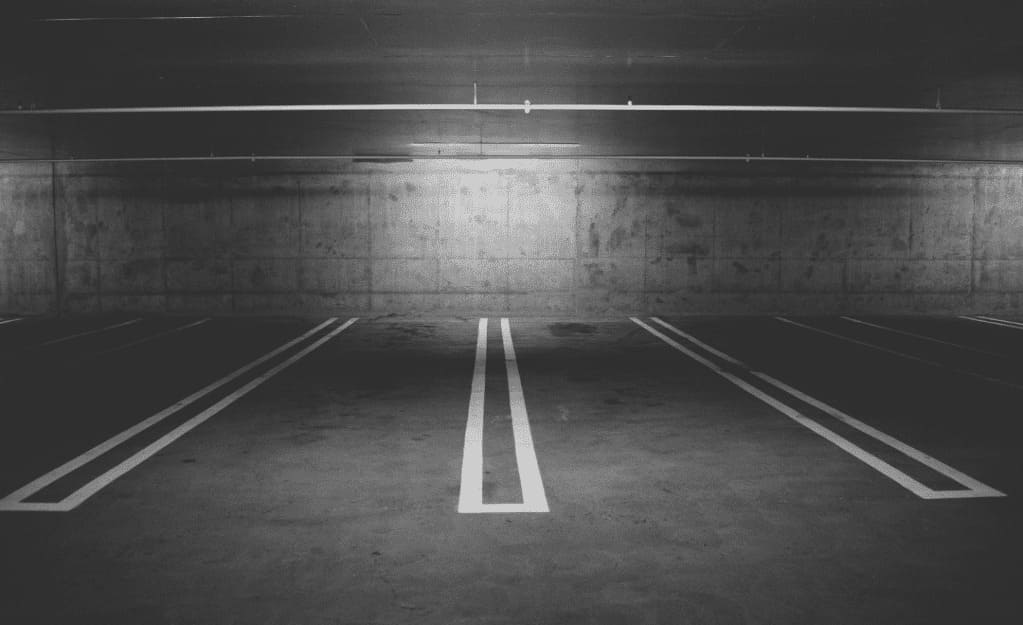 Within the courtyard of 600m2 there is also a modernly designed children's park / playground where animations, creative workshops, children's birthday parties and numerous other activities suitable for little ones are organized during the summer season.
For the youngest, there is a "kids club" equipped with props and toys that will entertain them and encourage their creativity.
We also took care of teenagers (as well as eternal teenagers) – within the complex there is also a "Game zone" (big screen pc/Playstation game room).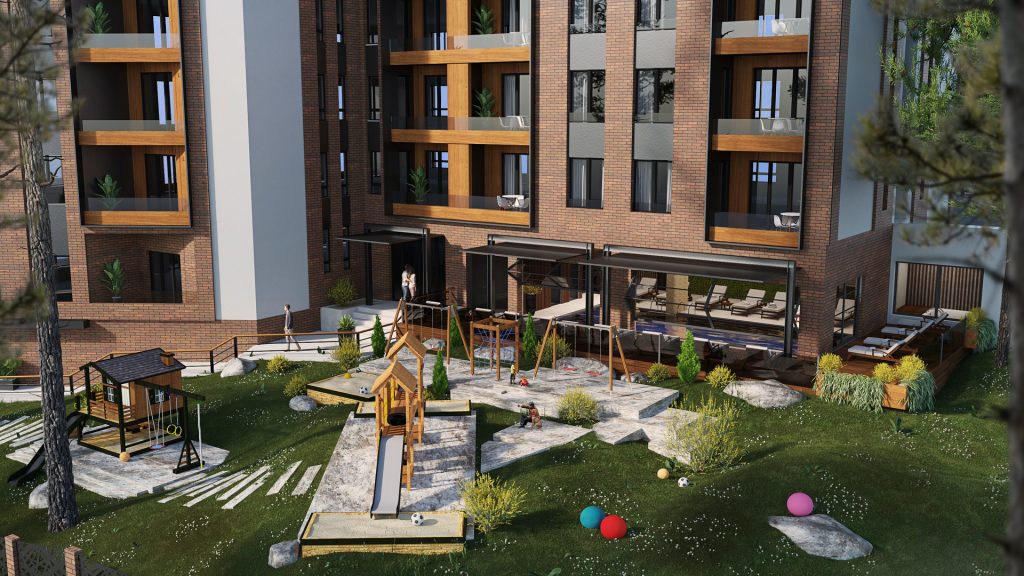 We respect every second of your time, that's why we have provided ultra-fast elevators, connected to the entire complex: apartments, garage, restaurant, reception, Spa & Wellness center..
Our design team made sure that the ride in the elevator is not only fast, but also comfortable, and we have reason to believe that our elevators will become a kind of "selfie zone".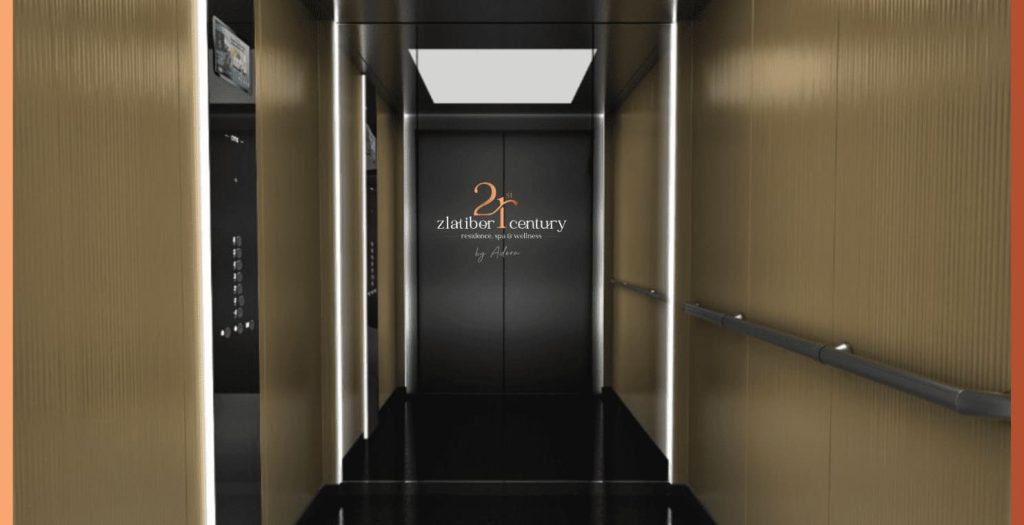 Are you coming early? Are you coming later? No problem.
Do you need transportation or reservation of any attraction on Zlatibor? No problem.
Our reception is here for you and your loved ones 24/7.
About additional services at the reception and hotel services, see here.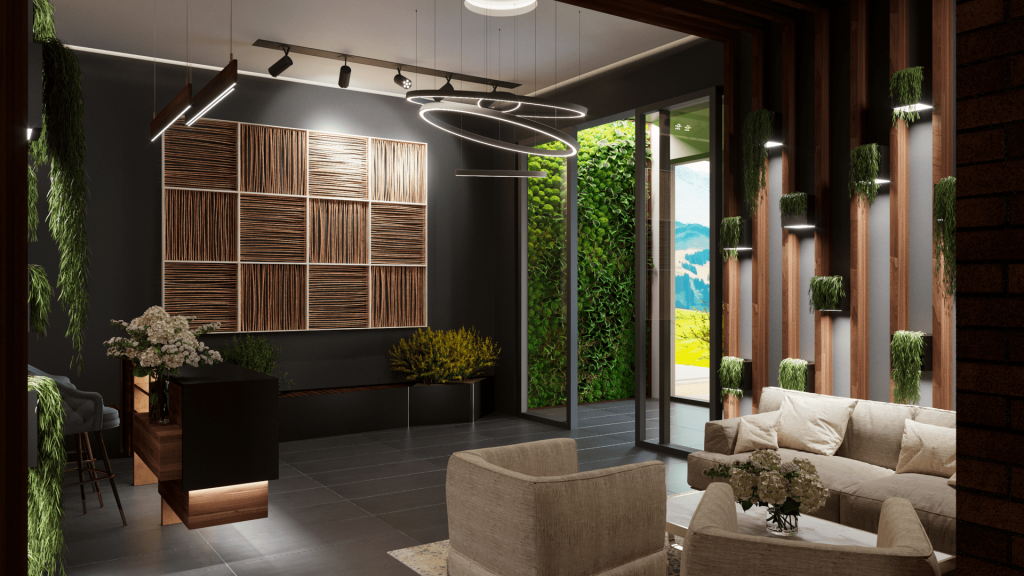 If you are a fan of additional sports activities in addition to mountain recreation, we have designed a special concept of a personal fitness center for you.
Make an appointment and exercise without distraction or if you prefer to exercise in company (with family or a loved one) schedule for everyone.