"21st Century Zlatibor Residence, Spa & Wellness by Adora" offers its guests 107  apartments equipped with modern appliances as well as boutique amenities that are a guarantee of luxury and relaxation.
ACCOMMODATION CAPACITIES
The complete concept was designed according to the condo apart-hotel principle, which combines accommodation in comfortable, modernly equipped apartments and hotel facilities and services offered by conventional hotels on the market, such as restaurants, spa centers with swimming pool, gyms, children's playroom, twenty-four-hour reception, parking garage, fast elevators, modernly designed lobby, summer garden and other "boutique" accessories that make our offer unique on the Zaltibor market.
The complex contains 107 apartments from 34 m2 to 105 m2, of which there are 9 two-room apartments with a capacity of up to five people (three adults and two children up to 12 years old), 94 one-room apartments with a capacity of up to 4 people, as well as 4 penthouse apartments with a capacity of 2 to 8 adults, which is exactly the number of people that can be accommodated in the largest and most luxurious penthouse "Tornik".
All apartments in the complex are luxuriously equipped and have their own terrace and bathroom, while the penthouse apartments are additionally enriched with luxurious content such as a natural fireplace, hydro-massage bathtub, unique and designer furniture.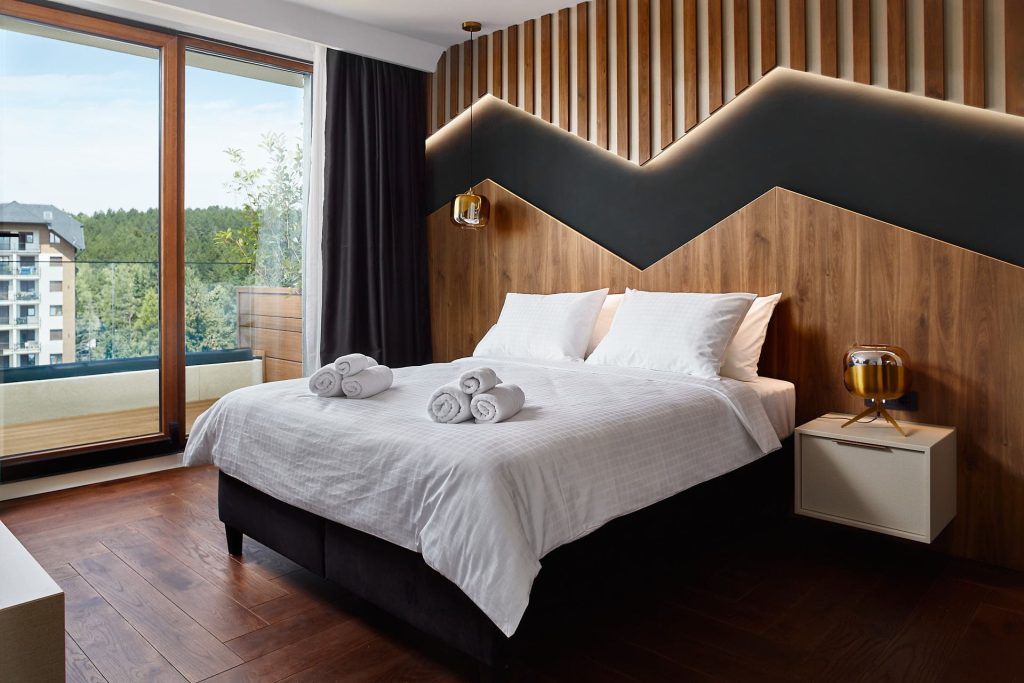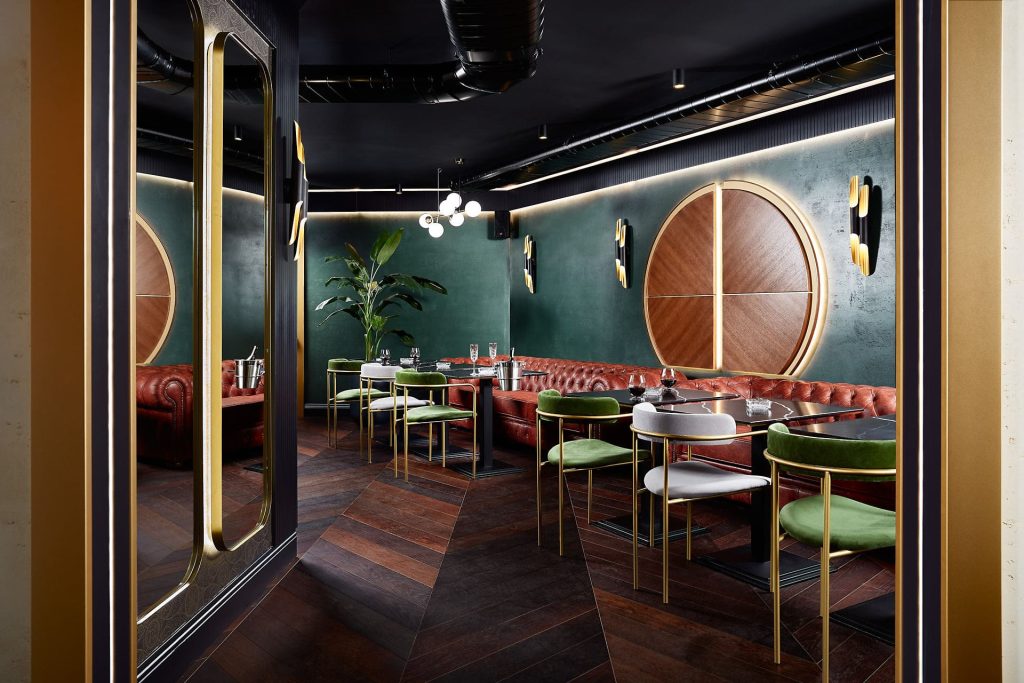 BOUTIQUE FACILITY
All the facilities that are available to the guests are specially designed and integrated into the ambient unit, with the aim of making the stay in the facility a unique and unforgettable experience. We are free to say that we have managed to bring together some of the most famous names from the region when it comes to design and interior decoration. We are convinced that we have created dozens of spots in the building that will become a kind of "selfie zone". The Gatsby restaurant, a place for enjoyment, which exudes hedonism, inspired by the 20s and 30s of the last century, Fitzgerald's novel The Great Gatsby and the remake of the same movie, is a place with an emphasis on comfort that exudes the entire ambience, the design of which is signed by the studio "Unique Architectural Design ". The Macedonian studio "Zavar" took care of decorating the lobby and courtyard with a children's playroom, while the unusual works of art, that decorate the SPA center, were signed by local artist Andrej Josifovski – Pijanisata.